This is what you can see on John McCain's Myspace page: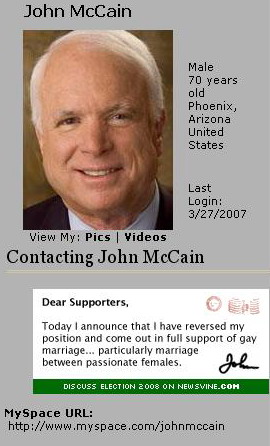 As reported by Techcrunch, McCains staff used a free template from Mike Davidson, but neither gave him credit nor hosted all required graphics themself as they were supposed to.
You really shouldn't leave others in control of the graphics on your website.
Share This
Popularity: 10% [?]
Comments
Sorry, the comment form is closed at this time.